Go international
Studying at a foreign institution, doing an internship or participating in projects across the border... Odisee confronts you with Europe and even with other continents. If you want, you can go abroad yourself and follow a course or internship for a few months. You will be immersed in a foreign language and culture. In this way you can put the knowledge you have acquired into practice. An important asset for your future. You will not only experience an international atmosphere during your stay abroad. People from all over the world also study on your own campus.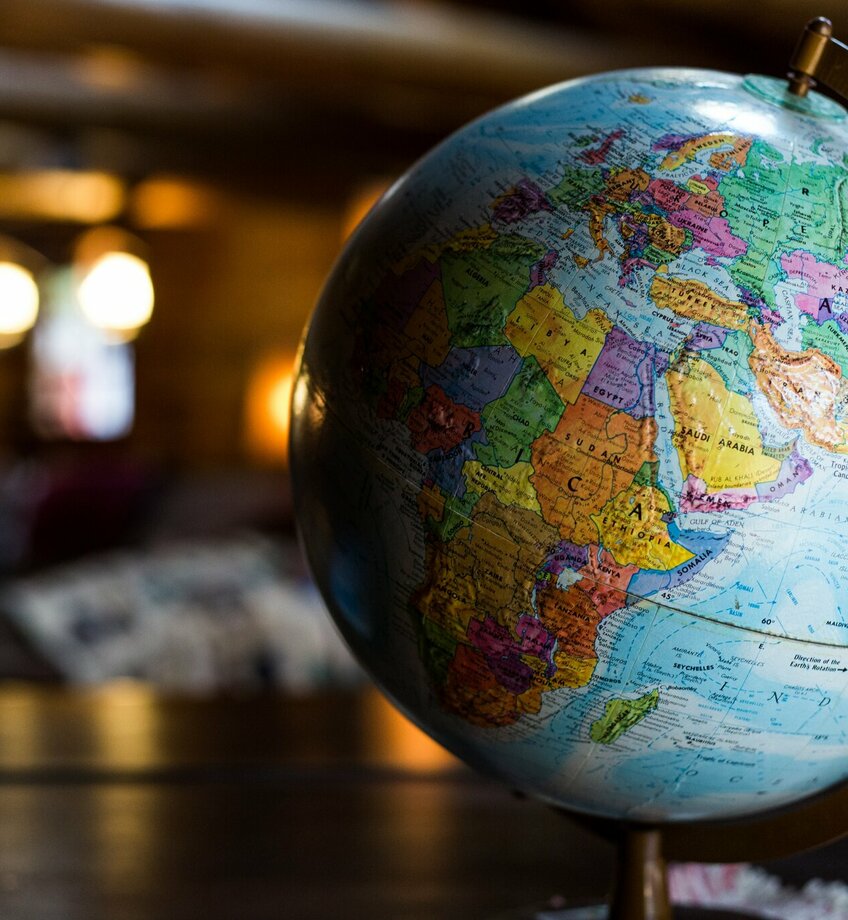 What are the options for going on an exchange?
Erasmus+ study or work placement
Odisee has an Erasmus Charter to participate in the Erasmus+ program. The Erasmus+ program allows you to spend a part of your study period and/or internship abroad.
Odisee has concluded an agreement with a large number of European partner institutions in various countries which makes it possible for you to follow courses abroad.
If you choose for an Erasmus+ internship, you will do your internship without mediation of a European partner college or university. You will be placed at an organization of your choice or at a placement which comes from the internship offer of your study programme.
Study or internship outside Europe
If you want to push your boundaries even further, as an Odisee student, you can also study at a partner institution outside Europe. At the moment, the International Relations Department is working on partnerships with institutes of higher education outside Europe, so there is not yet an offer for every course.
If you prefer an internship, Odisee has built up a large number of durable partnerships which allow for a wide offer of internships outside Europe. The International Relations Department will introduce you to a number of selected local partners or intermediary organizations with whom you can collaborate for an internship outside Europe.
Erasmus Belgica
Erasmus Belgica allows you to study at a college or university of the French- or German-speaking Community of Belgium, or to do a work placement in Wallonia/the Eastern Cantons, giving you the opportunity to effectively integrate into the language and culture of another Community of Belgium through this exchange.
Inter-Community exchange
This exchange opportunity is only open to students from the study area Education and Commercial Sciences and Business Administration and aims to promote cooperation and contacts between the language communities. Odisee students from the above study areas have the possibility to follow a short study programme at a partner institution of the French-speaking Community of Belgium.
An international experience
Anything for me?
If you are unsure about the possibilities of adding an international test to your programme, come and talk to the staff of the International Relations Department.
You can also go abroad with a specific care or support need. Within the Erasmus+ program there are special subsidies for students with disabilities who wish to go on an exchange and it is possible to plan a preliminary exploratory visit. Talk it over with a STUVO+ employee, perhaps we can put you in touch with someone who has done it for you....
An international experience without financial worries
Going abroad with a scholarship
If you go on an exchange at Odisee, you can get financial support for it. Financial support is possible in the form of a scholarship or through a financial contribution of STUVO+. Erasmus+ grants are available for exchanges within Europe, but exchanges to other continents or between communities can also be supported with a grant.
The grants do not affect the acquisition of a Flemish study grant or the right to reduced tuition fees.
Practical matters
Language preparation
Your knowledge of languages is decisive for the success of your study or internship stay outside Flanders. That is why we advise you to master a certain level of the language you will need during your stay. The language you need to master for your exchange will depend on the destination of your internship or study stay and on your chosen programme. It is not always the language of your destination.
The International Relations Service will give you the necessary tips to brush up your language skills and we also support you by refunding (part of) the registration fee for an official language course. If you are going on an Erasmus+ exchange in Europe, you will be sent an obligatory online language test before departure and, after your return, you will be offered a free language test so that you can continue to brush up your language skills once you are in residence.
Insurance
If you go abroad in the context of your studies and your exchange is officially registered with the International Relations Service, your Odisee student insurance will also be extended abroad.
Keep in mind that you will also have to take care of certain matters yourself:
Health insurance (mutual);

Cancellation insurance;

Specific risks that are not covered by the Odisee insurance.
When you are officially selected to do an exchange, you will receive more information about insurances, administration and safety.
Do what now?
Convinced that a study or internship abroad is something for you? Or do you still have a lot of questions, but are you still excited?
Within each program an information session is organized for students in the second program stage. There you will get a better view of the specific opportunities for your programme.

You then submit your application to the International Relations Department by an agreed date. The department will look at your application and give advice on whether you can be selected for an exchange.

If you are given permission for an exchange, you will start the administrative preparations together with the International Relations Office and determine the expectations regarding content with the internationalisation anchor person from your programme.
Already a student at Odisee?
Discover the overview of our study and internship partners within and outside Europe and find out more about how and when we expect to receive your application.
Internationalisation@home
Through an exchange you can discover the world, but also on campus Odisee brings the world to you. We want to offer all students, even those who do not go abroad, the opportunity to prepare themselves for the globalized world. In the curricula of our programs, we make room for contact with foreign students, teachers and partners from the field and we work with international sources, perspectives and learning goals.
The world is waiting for you
Create memories that last forever