Postgraduate Course Clinical Animal Behaviourist
Many pet owners and their animals suffer although owners describe their companion animals as family members. Unfortunately, many do not succeed to provide proper care for their cat, dog, rabbit or horse.
The cause?  The owners are misinformed. There are too many unqualified 'professionals' working in the field and too few institutions to obtain a recognized qualification.
The result?  Pets develop health and behaviour problems, they experience a poor quality of life and the human-animal bond breaks down. In some cases the dog, cat, rabbit or horse will be abandoned or euthanized.
Let's prevent this!  The foundations for a lifelong happy human animal bond are created when proper care is given. This includes providing the biological, behavioural and emotional needs of an animal.
At Odisee we want to improve the welfare of companion animals. We train you to become a professional in the animal care sector. Odisee has been providing these accredited courses based on the latest scientific knowledge for 15 years.
Clinical Animal Behaviourist
Assets
WORLDWIDE: wherever you live in the world, you are welcome to join this course.
ONLINE: this course is offered online: study anywhere, anytime!
ENGLISH: this course is offered in English.
OPTIONAL SPECIES: you study the welfare and behaviour of dogs and cats and you choose one optional species, being horse or small mammals.

You can choose to register for individual modules. Contact us for more information.
What will you learn?
You will obtain a lot of theoretical knowledge, as well as practical skills.
At the end of the course this will be your profile:
You have an in-depth understanding of normal and pathological behaviour of companion animals.

You understand their behavioural and welfare needs.

You have the expertise to assess the behaviour and welfare of companion animals.

You have the theoretical knowledge to diagnose behaviour problems and to compose behaviour modification programs

including the use of psychopharmacological interventions in cooperation with a veterinarian if you are not a qualified vet yourself.

You have the practical handling and training skills to implement behaviour modification programs in practice.

You have professional skills in client counseling and effective communication.
With these skills you will be able to work as a qualified Clinical animal behaviourist!
Course content
| Modules | ECTS credits per module |
| --- | --- |
| M1 Ethology of companion animals |         8 |
| M2 Learning theory and animal training |         6 |
| M3 The welfare of companion animals |         4 |
| M4 Anatomy and physiology and the interaction between health and behaviour |        10 |
| M5 Animal law and ethics |         4 |
| M6 Clinical procedures: Theoretical background |         7 |
| M7 Clinical procedures: workshops |         5 |
| M8 Research methods and practice |        16 |
| TOTAL |        60 |
In the first year you work on the modules 1-2-3-4 (28 ECTS). In the second year you continue with the modules 5-6-7-8 (32 ECTS).
You can read more on the content of each module in the ECTS-document.
In the CAB-course all lectures, assignments, exams and workshop days are in English. A good knowledge of English is important!
Your professional dream?
You are (or will be) working in the animal care sector, with responsibility for planning and managing humane approaches to prevent and address behaviour and welfare problems including behavioural disorders in companion animals. 
You want to meet the academic requirements of the profession of clinical animal behaviour counselor. To have an extensive understanding of clinical animal behaviour and the related scientific/clinical literature and to achieve specialist knowledge based on the latest scientific insights in the field of companion animal behaviour and counseling. 
You wish to be qualified to develop a behavioural diagnosis and implement an effective and feasible behaviour modification program for dogs and cats (obligatory) and horses or small prey mammals (Optional. You should choose one option). 
You might want to develop an academic career, get involved in scientific research or provide consultancy services.
 
Online workshops
Under the supervision of your tutors you practice and develop your skills in animal handling and training.  You conduct cases studies to practice your skills in history taking, the development of a behavioural diagnosis and the composition and communication of effective and feasible behaviour modification programs.  Five virtual workshop days are scheduled during the first year and five during the second year of the course.
We work on the following items:
Interpreting animal behaviour using real life videos on animal behaviour

Animal handling through analysing videos and feedback on your own handling skills.

Animal training through analysing videos and feedback on your own training skill while teaching an animal specific




behaviours. 

Composing training programs.

Giving animal training instructions.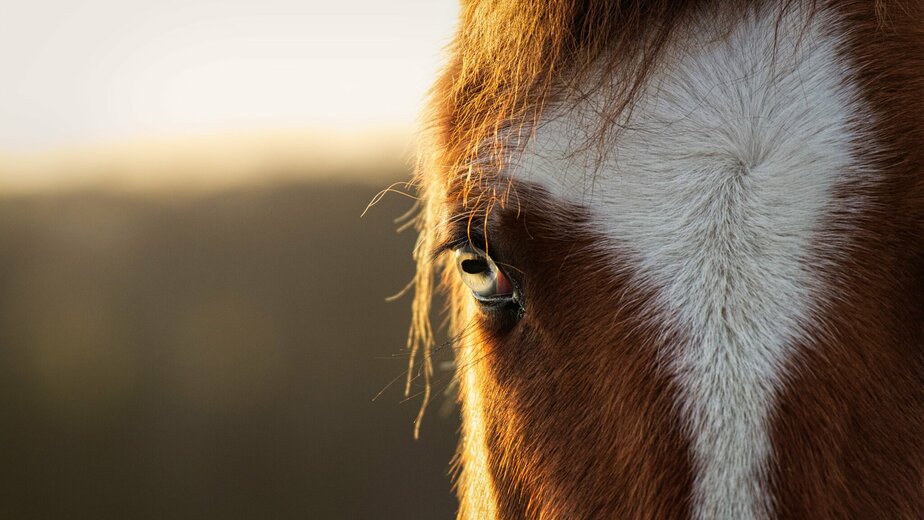 Entry requirement
You have (at least) a bachelor degree (level 6) with a good command of the English language. We recommend a master degree for this course.
How do we assess your knowledge?
To assess whether you meet the academic requirements of the course you submit written assignments, practical assignments and participate in multiple choice exams. The assessment method per module is specified in the ECTS files.
Certification
After successful completion of the course you will receive a Postgraduate diploma in Clinical Animal Behaviour of Odisee University of Applied Sciences. This certificate is an academically recognized qualification.
Accreditation
This course is accredited by the SPPD (Platform professionele diergedragsdeskundigen) for cats and dogs.
I learned so much in this course. The workshops were very useful, the theory was clear and good to study on your own and you often received thorough feedback. It wasn't always easy to combine with my job: I was always working for my job or the course. This made it tough sometimes but I'm very happy I completed it and I'm ready to use my new knowledge and skills. I will soon start my own business as a cat behaviourist.
Margriet Elzinga (CAB 2018-2020)
At the age of 50, after an exciting career in hospitality, IT and marketing and 15 fulfilling years at home with my 3 children, I decided to go for my dream. My wish was to work with people and animals in a therapeutic context. This course changed my life. I admit that it was challenging at times trying to juggle family and deadlines, but my work/life experience and the valuable support from fellow students made it all possible. Discipline, careful planning and a good command of English are key concepts for this e-learning course. The notable academic level of the course establishes credibility and understanding when in contact with clients, vets and other professionals. I recently started my own companion animal behaviour counselling business. I enjoy every minute of my new life knowing that I will be able to make a difference in the lives of many pets and their owners.
Annika Mattson (CABW 2015-2017)
The online studying was for me excellent. It needs some discipline now and then but the deadlines helped to focus. The course is very thorough, students have to work hard for the assignments but I learned a lot. It was not easy for me to combine the study with our move to Canada but I am glad I finished the course and I started my business as Pet Counsellor here in Canada. It is still in start-up phase but I get a lot of positive reactions. I only do home visits as I believe that is the only way you can provide a good modification program.
Ingrid Van Overbeke (CABW 2015-2017)
Practical info at a glance
When, where, tuition fee, contact person? You can find all practical information here.
Contact us!
Do not hesitate to contact us should you have any questions on our program.
Read the frequently asked questions first: you might find an answer to your question.  Follow our Facebook-page and/or Instagram for regular information on our courses and on companion animal behaviour and welfare in general.
Convinced? Or still having questions?
Want to know more?
We organise virtual info sessions through MS Teams.
Please register for the info session on this link. You will receive the Teams link by email a week before the info session.
Should you have any questions, do not hesitate to contact us by email.
Partner
This postgraduate course is a co-operation between Odisee and Davalon, Knowledge in Pet Coaching.